About
My name is Abhishek Balani. You can call me Abhi. I am a part time blogger. A future computer engineer. There is no single word to describe me. So, I am: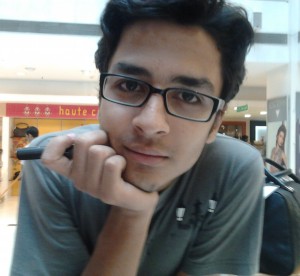 Funny; Geek; Simple; Installer; Blogger; Logical; Thinker; Software freak; Freelancer; Sensible; Dreamer; Undeniable; Escapist; Nerd; Impossible; Single Minded; Publisher; Non Political; Admirer; Hardware Junkie; Lazy; Respectful; Simple; Lover; Learner; Writer; Would be Computer Engineer; Gadgets Lover; Programmer; Internet Addict; RUDE; Unusual; Punctual; Informer; Imperfect; Unlimited; Unstoppable; Impossible; Caring ;
But I am not an option.
My simplicity is my strength.
Personally : Caring Brother, Obedient Student, Loving Son, Trustworthy Friend.
Blogging Life : I started Blogging almost one year ago ( to be definite – it was January 16, 2011 ). It took around 3-4 months for me to understand blogging, blogging rules, blogging dos and don'ts and I still learn something new everyday.
My first blog, currently my technology + entertainment blog – geek.oddblogger.com on which I write about general technology, internet and computer tricks tips and more. The other is OddBlogger.com on which I wish and try to provide the best blogging and online marketing tips.
Connect with me on my Social Networks:
Hello reader, I'm +Abhi Balani, owner of this blog. Computer Engineer (very soon), part time Blogger, a little of gEEk, Technology Lover, Mad for Gadgets, Software Freak, Hardware Junkie, Non-Political, Internet Addict, Funny! Visit my My tech Blog
Didn't find any related posts :(
Hello reader, I'm +Abhi Balani, owner of this blog. Computer Engineer (very soon), part time Blogger, a little of gEEk, Technology Lover, Mad for Gadgets, Software Freak, Hardware Junkie, Non-Political, Internet Addict, Funny! Visit my My tech Blog
Abhi's RSS Feed